I am sure we all have dream to ride a car or walk along the roads of mountain with clouds hugging us in the way. Just imaging this is giving us goosebumps, than just imagine it how i felt at that time When I first visited OOTY : The queen of hills. In this blog I will share you that how you can explore Ooty in a very cheap cost of 8k to 10k without missing the fun.
Hey guys this is Ratnesh Sharma and I am sharing my personal experience about my visit to Ooty. It will help you as guiding module to plan your vacation, so that you can explore all the things of nature perfectly and with cutting the extra expenses.
If you are going in group than this blog will really help you, so stay with me with and lets start,
Way to reach Ooty :- You can reach Ooty by booking a train to Metupallyam from nearest cities like Chennai, Bangalore, Coimbatore and Mysore etc. However I will suggest to select the place where some of your relative or friends is living so that it will be easier for you to deals with all the circumstances or else you can directly book it from your desired location mentioned above.
Mode of Transport :- Many ways are availables like buses, cabs, Trains, Travel agencies and different self driving cars through which you can book your Ooty trip. However In my suggestion you, if you know driving you should go for self driving car whatever you prefer. As it can help you in cutting the cost and you can see all the beautiful views and can spend with your own convenient.
How to Book a self driving car?
You just need to download the app( Zoom) an upload your DL, photos and other necessary detail to create a account.
Tips to save more:-
Register your account before one day so that the app can verify your account detail and you can rent a car.
Always go for 5-6 hours more time when booking your rental car. It will help you if you face any problem in the trip like traffic jam etc and you can avoid the fine if you are late also.
Important note :- There is a border in between Karnataka and Tamilnadu which passes through a reserve which is closed everyday before 8:30 pm so try to cross the border before 8 pm or else you will be stuck there and got extra penalty for your self driving car.
Appropriate Time to start your trip:-
You should start you trip early morning after 4-5 if you are going from Bangalore so that you will not going to face much traffic. However the best thing I would advised that you should first go to Mysore and explore the beauty of the city for one day and next morning you should resume your trip for Ooty. It will give you two benefit one you will be covering 40% distance of your trip and you will not feel tired also and second thing you can add one extra story to your diary.
If you wish to go through mysore than you can start trip from 7 am. It wont be a problem.
Destination to hit first :- Konnor is he first place I would like you all to visit first as it is just 30 km away from Ooty and also have beautiful places which is definitely worthy. Book a room in Konnor for the first day and explore it and next morning you should go for Ooty and book a room there and explore it for 2 days.
Things to explore in Ooty and Coonor :-
You can have a lots of memories packed in your heart after the trip. Some of the best places you should definitely visit in Ooty.
Nilgiri Mountain Toy Train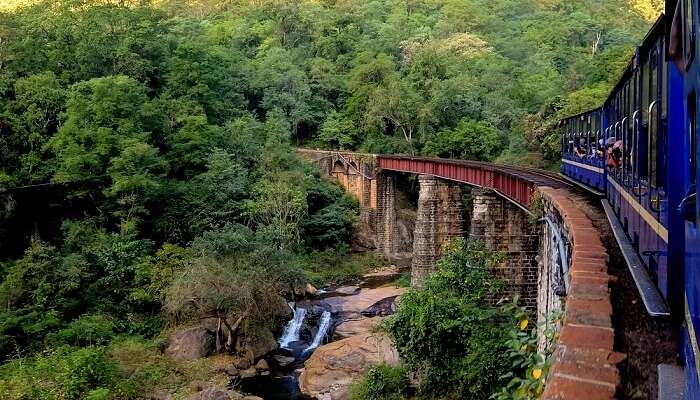 The century-old Nilgiri Mountain Railway is a UNESCO World Heritage Site and taking a ride. This 46 km toy train journeys through the picturesque valley, amazing tunnels, steep curves, beautiful bridges and the lush green Nilgiris Mountain to reach Ooty from Mettupalayam. Taking a ride of this mountain railway is one of the must to do activities in Ooty which one cannot miss.
Famous For: An adventurous ride amidst the nature's finest beauty
Average cost: INR 100
Botanical Gardens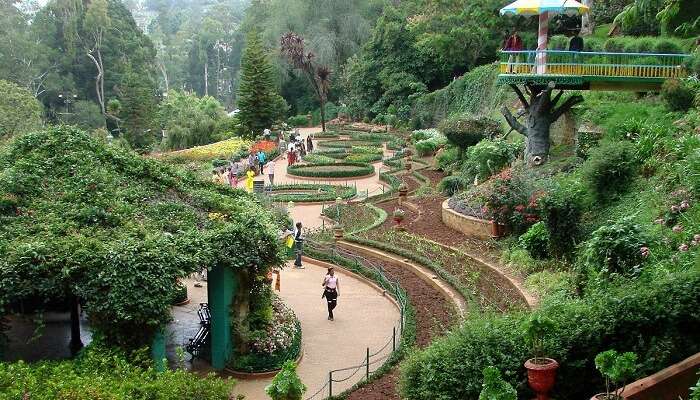 The Government Botanical Garden in Ooty is a massive garden spread across 55 hectares and the various flowers here are a delight to the eyes. It has over 650 species of flowers and trees.
Famous For: To witness variety of flowers and trees
Location: Vannarpettai
Timings: 8.30 AM to 6.30 PM
Dolphin's Nose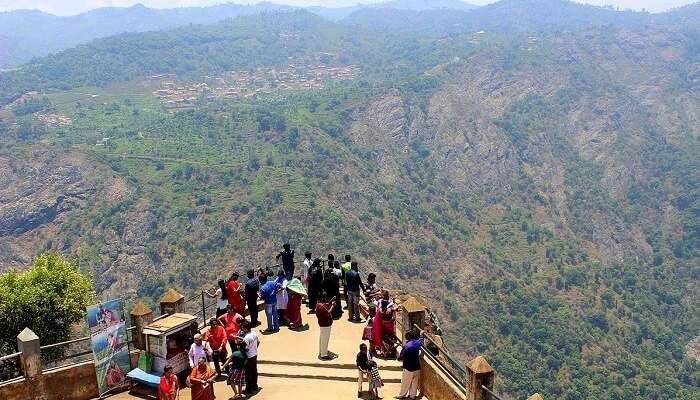 Dolphin's Nose viewpoint is a picturesque tourist spot situated 1550 meters above sea level. It's an ecstasy to drive to Dolphin's nose viewpoint through hairpin bends, tea plantations, and Catherine Falls. Visiting the Dolphin's Nose should definitely be on your list.
Famous For: The point where one can see tea plantations
Timings: 9:00 AM to 6:00 PM
Camping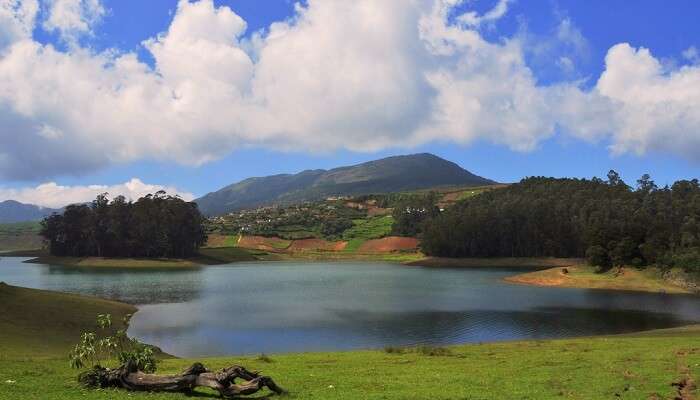 Image Source
Avalanche Lake is an enthralling abode with activities like camping, fishing and rafting. The clear water with the Nilgiris hills on all sides and the cloudy sky makes it a scenic point! Camping at the Avalanche Lake is one of the most thrilling things to do in Ooty at night!
Location: Close to Emerald Dam
Timings: 8.00 AM to 6.00 PM
Honey And Bee Museum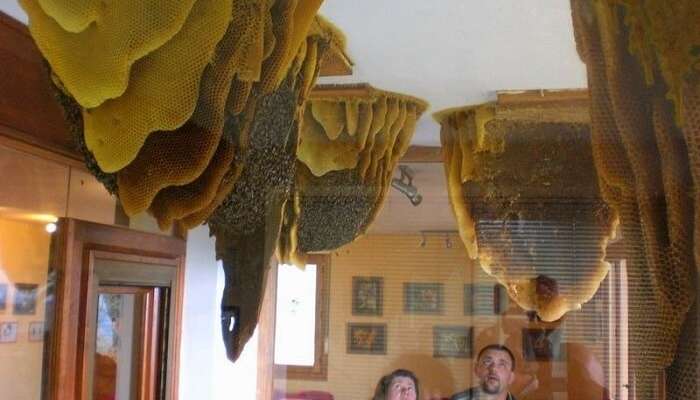 While the lakes and viewpoints are common among hill stations, the Honey and Bee Museum is unique and among the best things to do in Ooty, India. The museum is a storehouse of knowledge and explains about the types of bees and the traditional ways of extracting honey.
Famous For: To know about the honey production
Location: Sargan Villa Club Road
Timings: 9.30 AM to 7.00 PM
Catherine Waterfall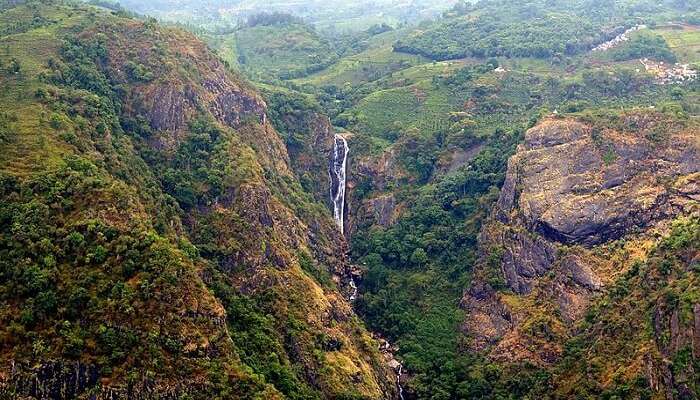 One of the adventurous things to do in Ooty that you must visit while you're in Ooty. The best things about this waterfall is the hike that leads you to a mesmerizing view from up above the falls. Even though it's not possible to reach the foot of this waterfall, both locals and tourists enjoy the hike as it is perfect for an insta-worthy picture! So, make sure you get your camera along too.
Location: Ooty, Tamil Nadu
Timings: 9 AM to 6:30 PM
Pine Forest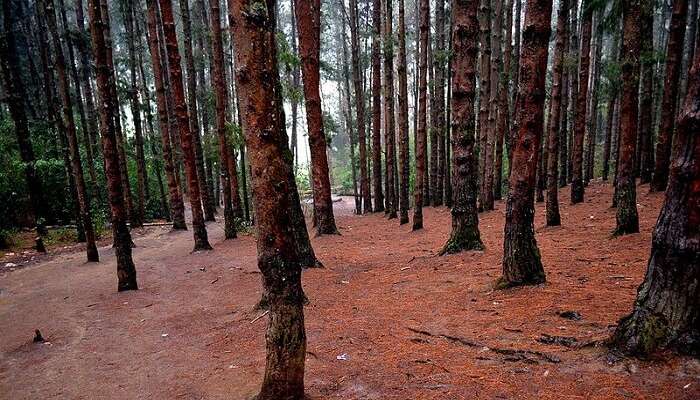 Lying between Ooty and Thalakunda, the famous Pine forests have been a favourite spot for tourists looking for a fun outing. With a mild sunbeam hitting the ground through the tall and dense Pine trees, the nature walk between these forests is considered to be a soothing experience by locals as well as travelers. Also called as Shooting point, this place has been featured in many movies too.
Location: Ooty, Tamil Nadu
Timings: 8 AM to 6 PM
Higginbothams Book Store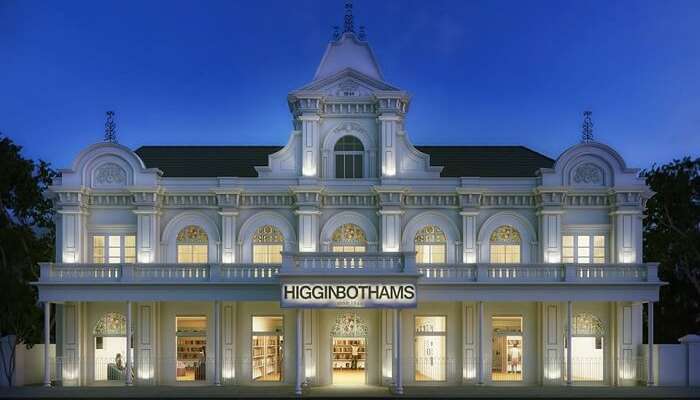 One of the most fun things to do in Ooty is to visit this book store. Whether you're a book-lover or not, this place has plenty of books, travel stuff and stationery to offer that'll surely make your day. With a vast collection of books, at this book store which is also one of the oldest in town, you'll never want to leave the store, especially on a weekend. So, are you planning to visit this place soon?
Location: Super Market Complex, Commercial Rd, Opp: Hotel Nahar, Ooty, Tamil Nadu
Timings: 9 AM to 1 PM and 3:30 PM to 7:30 PM
Indian Bakery – Visit & Try Various Assortments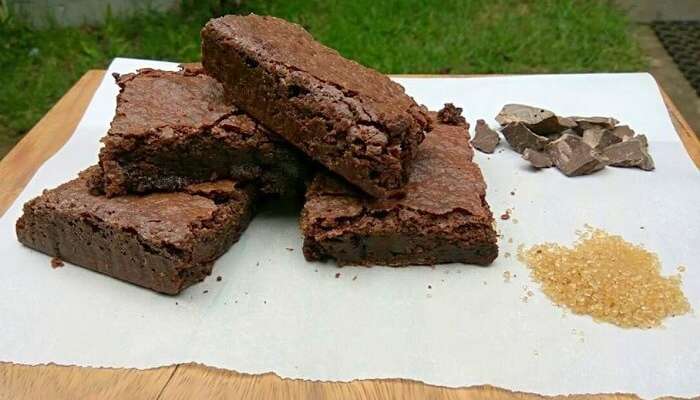 A trip to any hill station in India is incomplete without a visit to the local bakery. Hence, we recommend you include the very famous Indian Bakery on your list of Coonoor things to do and don't forget to work an appetite before you visit. It is one of the most adventurous things to do in Coonoor. You will have a lot of fun visiting this bakery. Don't forget to try all the different assortments of food!
Location: Disancherry Road, Near Bus Stand
Timings: 9 AM to 6 PM
Droog Fort – History Lesson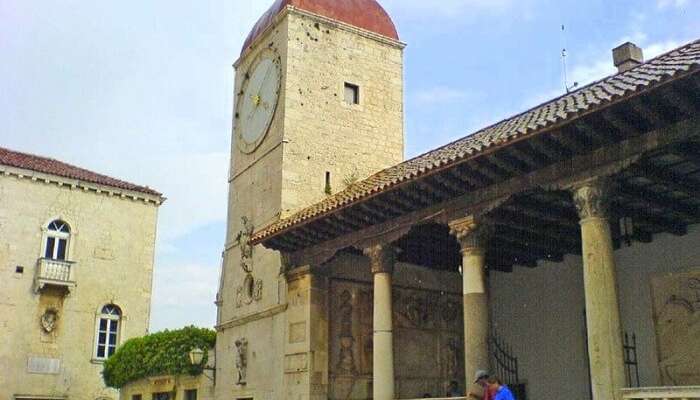 Don't forget to visit one of the most faamous Coonoor attractions, Droog Fort while sightseeing in Coonoor. Once a famous outpost of Tipu Sultan, the fort is a reminder of the rich past of the Coonoor and the valour of this great hero. Located 2,000 ft above sea level, exploring the fort is among the best things to do in Coonoor for birdwatchers and nature lovers.
Timings: 6 AM to 6 PM
Lamb's Rock – Take A Road Trip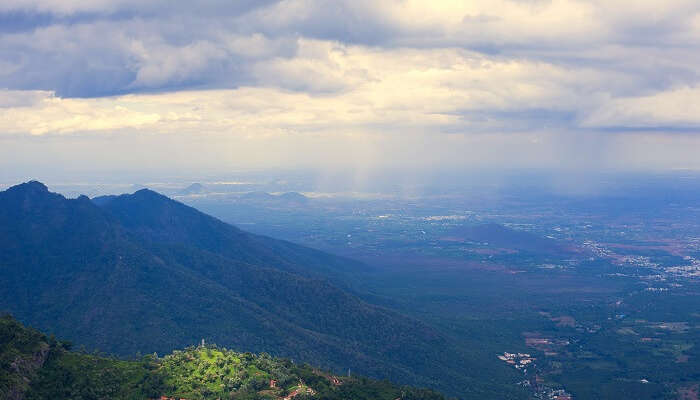 Lamb's rock Coonoor is without a doubt one of the most famous attractions located in this quaint hill station. Shaped like a dolphin's nose and situated at a comfortable driving distance from Coonoor, the place offers incredible views of the valley and beyond. It is one of the most famous things to do in Coonoor. You should pursue this activity on your trip to Coonoor at all costs.
Location: Dolphin Nose Road
Ooty Boat House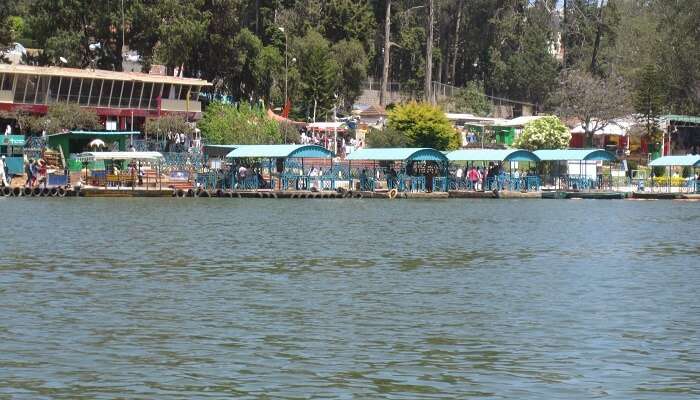 The Ooty Boat House is also popularly called the Ooty lake which is situated at a distance of 1 km from the city bus stand. Inaugurated by the Tamil Nadu Tourism Development Corporation, the prime attraction of this place is boating which attracts the tourists. The interesting fact about this lake is that it is an artificial lake which was constructed by John Sullivan in 1824.
Famous For: Boating
Location: No. 2, North Lake Road, Udagamandalam, Udhagamandalam, Tamil Nadu 643001
Timings: 9AM-6PM
Tips for safe and comfortable vacation :-
When booking your self driving car whatever the days or hours you have selected for your cars add extra 6 hours to that so that you will a have a buffer time in your hand and in case if things doesn't go well you will be saved from extra penalty.
Book your hotel before so that it can save your time and money. You can explore things without any pressures, wasting time and compromising hygiene.
Select your destinations and route before starting the journey. It will help you in reaching the spot early and you can explore all of them without facing any problem.
I will advise a very experienced driver to drive as the turns are beautiful along with lots of risk.
The only thing you will face is getting a parking in some places so I will advise you to instantly book parking when you see it don't think about small amount or your car will get park 500 mt away from you.
The toy train runs only two times a day so please get some information about it first and book it early.
Explore the local market for chocolates and other unique things from Ooty. You can try different type of teas there chocolate tea, lemon tea etc.
I think these are enough tips to make your journey memorable and joyful.
Coming to the budget, An Ideal budget for one person when going in a group of 5 peoples and exploring things of Ooty for 3-4 days it would be 8k to 10k only which includes all the fooding, hotels and exploring cost and also the self driving car. It can go higher and lower depending on the way you live like the cost of hotels and fooding.
I hope my articles is useful for you guys to planned your vacation.