Hello Everyone, Are you searching for Best Places to visit in Kolkata. And also you want to cover maximum places within a shortest period of time.
If yes, then you are in a correct place.
As today I am going to tell you about 5 Incredible Places that you can visit with your friends or with family in Kolkata that too in 2 Days. Yes, I am not kidding because I will be sharing my very personal experience with you all.
So Don't go anywhere and be with me throughout this article.
Why to visit Kolkata?
Before going ahead let us know first why to visit Kolkata?
Kolkata, the capital city of West Bengal known to be as City of Joy. Even you will also experience this when you will keep your foot in this city. Each and every place of Kolkata have some remarkable stories behind. The beauty of Rabindra Setu (Howrah Bridge) will make you amazed by its design. The morning view of River Hooghly will astonish you by its soothing flow. And also the Writers buildings will tell you the story behind its architecture.
Now you must be excited isn't it?
so lets discuss one by one with detailed information starting from:
First Day of Trip
Me and my Friends reached Kolkata on Saturday Morning at around 4 Am and as I have my Aunts house in Park Street so generally didn't face the problem of staying.
But there are many Hotels and Oyo Rooms, where you can stay easily and can also book your rooms online or offline based upon their Check-in time.
So we started our trip by visiting Temple.
As we have to complete these places on time, so we generally preferred Cab or Taxi to reach to our destination.
Yes, you can also prefer Line Buses or Metros but chances are there you might not reach on time.
1. Dakshineswar Temple-A Remarkable Temple
Dakshineswar Temple is purely dedicated to Goddess Kali and is located on the banks of river Hooghly. It is one of the Best place to visit in Kolkata so don't miss this place in your trip.
You will get a beautiful view of river Hooghly and of Bali Bridge. Also you will get a small market where things related to temple are easily available.
After your darshan, if you feel hungry then you can have your food in the food stall available inside the temple. We had our breakfast and the price was Rs.50 per plate.
Do not forget the newly inaugurated Skywalk which is being constructed only to avoid unnecessary traffic.
Location: Near Hooghly River Bank, Alambazar, Kolkata, West Bengal-700035.
Important Details
Visiting Hours- 6 Am To 8:30 Pm
No Electronic devices are allowed inside
No Entry Fee
We completed this place within 2 hours and headed towards our Second Destination.
2. Science City, Kolkata-An Ideal Place
It is the largest science center in the Indian subcontinent and is one of the finest place to visit with friends and Family.
Isn't it amazing?
You will get things related to science which will definitely help you to get brief knowledge
And also do not forget to visit the Space Theatre which will give you information related to space or space science.
I assure you that you will not get bored inside.
Location: J.B.S Haldane Avenue, Kolkata, West Bengal-700046,India.
Important Details
Visiting Hours– 9:00 AM to 8:00 PM (Opened all the days)
Ticket Prices:

Entry Fee-Rs.50 (Per person)
3D Theater- Rs.30(Per Person)
Road Train- Rs.20(Per Person)
Gravity Coaster- Rs.30(Per Person)

You can Carry your own food or can have it in the available food stalls.
We also had our Lunch in the available food stall and spend almost around 4 Hours in this place.
Then we stepped towards our third destination.
3. Prinsep Ghat- A Better Spot
Its a very quiet relaxing and soothing place. After your office or if you get time from your daily hectic schedule then it is the best place to visit to refresh your mind.
The monument was build by British raj in the memory of James Prinsep.
I would suggest that you should visit this place in the evening, so that you can get a fabulous view of river Hooghly and the monument.
And yes don't forget to have a Cup of Tea here because you are really going to enjoy it.
Location: Strand Road, Vidyasagar Setu, Kolkata, West Bengal- 700021,India.
Related Information
No Entry fee
Opened 24 Hours
If you love Boating then the preferable timings are

Morning Timings-6Am to 9 Am
Evening Timings- 5 Pm to 7 Pm
Finally here with this place, we ended up our first day. And we spend here around 2 Hours.
Second Day of Trip
Again we were ready for the remaining 2 places and there was only one thing in our mind that we had to complete these places within 6 Pm.
As we had our train on Sunday Night at around 10:00 Pm.
So anyhow we have to reach Station at around 9 Pm.
4. Victoria Memorial-A Mesmerizing Palace
Do you know?
It is the largest palace in Kolkata which was build in memory of Empress Victoria. It is completely made up of white marble which gives an enchanting look to it.
Inside the memorial, you will find various portraits and paintings of Empress Victoria. It consists of total 25 galleries.
You will get to see the handwritten notes of some Freedom Fighters, Arm suit of Empress Victoria and much more.
A beautiful garden is attached to the Museum which is maintained by 20 gardeners, so you can also visit that and enjoy.
Location: Victoria Memorial Hall, 1, Queens Way, Maidan, Kolkata, West Bengal-700071,India.
Visiting Hours & Ticket Price
Visiting Hours- 10 Am to 5 pm(Except Monday)
Ticket Price- Rs. 20 (Per Person)
If you want to visit the Garden then the details are below:
Visiting Hours- 5:30 Am to 6:30 Pm
Ticket Price- Rs. 10 (Per Person)
We spend around 3 Hours in this place and headed towards the final destination of our trip.
Hope you are enjoying the article right?
5. Indian Museum-An Epic Place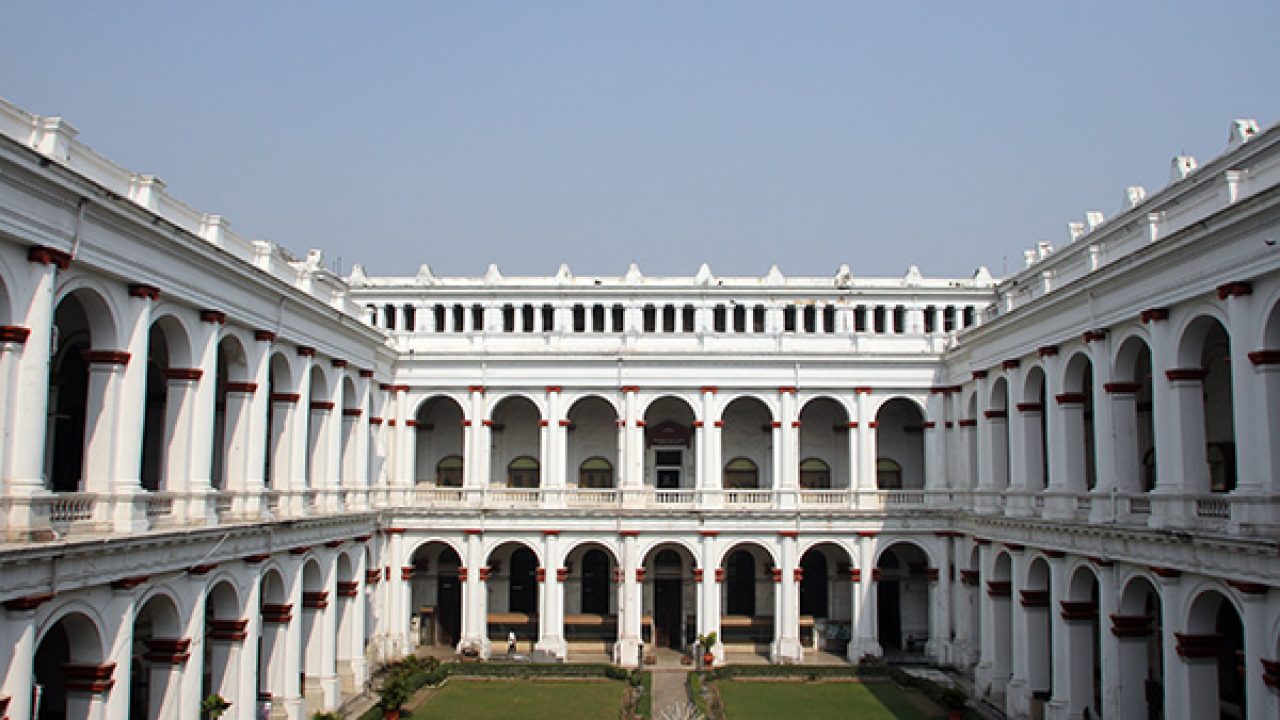 Yes, Indian Museum ranks the largest in India and 9th Oldest Museum in the world.
If you don't visit this then your trip to Kolkata will be a waste, Trust me.
The museum has got all the rare collection of paintings, skeleton, old coins, ornaments and much more.
There is much more to learn here because you don't get such things to see.
Location: Jawaharlal Nehru Road, Park Street, Kolkata, West Bengal-700016, India.
Entry Timing & Ticket Price
Timings

Tuesday to Friday- 10 Am to 6:30 Pm
Saturday & Sunday- 10 Am to 8 Pm
Monday- Closed (Including Public Holidays)
Ticket Prices– Rs. 50 (Per Person)
Finally we came out of the Museum at around 5:30 Pm and we ended up our trip.
Hope you find the above article 5 Best Places in Kolkata helpful. If you really liked it then do not forget to share and comment. Your valuable comments, will inspire me to write more on such topics. If I have missed out some details then do comment in the below box so that I can update it.
And yes, if you have more time then you can visit some top Shopping malls in Kolkata. Catch more details in the link below:
https://foodntravelstories.com/travel/shopping-malls/top-10-malls-in-kolkata-for-shopaholic-movie-entertainment/